Coffee is a fundamental part of food culture in the United States and around the world, and it's especially prevalent in foodservice. Over the past few years, the coffee industry has changed drastically for a variety of reasons. As a foodservice operator or restaurant owner,
it's important to stay ahead of new trends
so you can capitalize on what's new and popular. Here are some general trends that we've noticed in the coffee industry as well as some specific things to look out for in 2019.
Coffee for Younger Audiences
Over the past two years, coffee consumption has increased dramatically and the age of coffee consumers has decreased. The change was identified through the findings of a 2017 study on coffee consumption. The study was published in the journal Annals of Internal Medicine and involved more than 520,000 people. Their findings showed that drinking coffee regularly could improve life expectancy. After these results were published, the National Coffee Association (NCA) discovered that the percentage of daily coffee drinkers increased from 57% to 62% in the course of a year. In the United States alone, 44% of those coffee consumers are millennials.
With more coffee drinkers out there, it is not surprising that coffee is becoming more popular among younger generations. For example, the fastest growing demographic of coffee drinkers is the 13- to 18-year-old age group. As a result of this rapid growth, the coffee industry is changing and creating new drinks that appeal to the tastes and wants of the younger generations. Here are a few trends aimed at millennials that we expect to grow in 2019: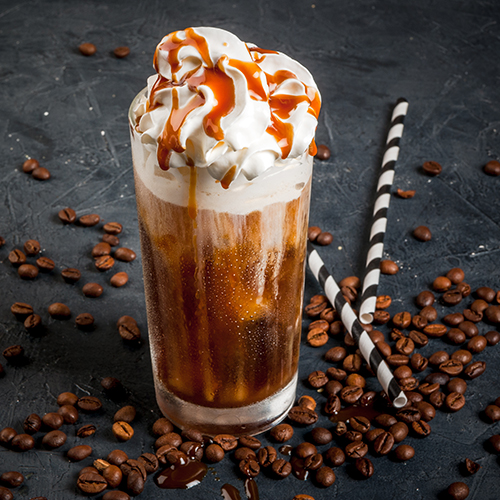 Coffee Shakes and Sweetened Alternatives
While many older people like the acidity and bitterness of black coffee, it's not palatable to some people, especially the younger generations who prefer sweeter and creamier coffee beverages. To meet this need, many coffee shops are offering larger selections of
sweet coffee drinks
, like coffee shakes and flavored lattes. Coffee shakes were first adopted by major coffee chains like Starbucks and Dunkin Donuts, but now you can find varieties at even small cafes and bistros.
Ready-to-Drink Coffee
Young people are increasingly on the go, and they are looking for coffee and drinks that are easy to carry around. Ready-to-drink coffee is the solution to this problem. If you're not familiar with it, ready-to-drink coffee is the bottles of pre-made coffee, frappuccinos, or
cold brew
that you can find in gas stations and convenience stores. Because they are bottled, they are very portable, which is appealing to millennials and young professionals. Additionally, many ready-to-drink coffees are sweet, so they are appetizing to coffee drinkers who don't like bitterness.
Gourmet Coffee
Young people want their coffee on the go and in an attractive package, but coffee drinkers in general are moving toward higher-quality, gourmet coffee. For years, you could only get coffee beans and grounds from a few companies and regions, but the foodservice trend toward higher-quality and craft foods has opened up many other options. Nowadays, there is a nearly endless selection of coffee from all over the world that wouldn't have been available a few decades ago. Here are a few gourmet coffee trends that we expect to grow in 2019: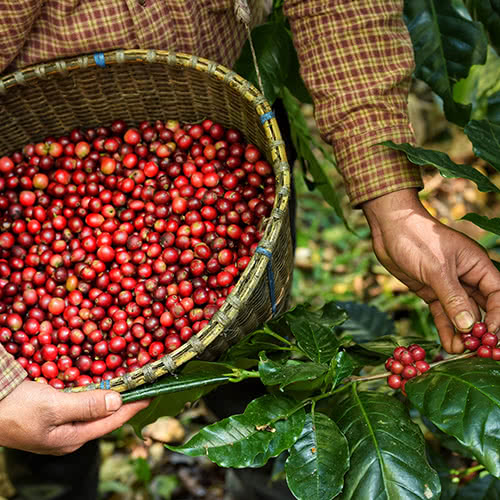 Fair Trade
Consumers have been more attentive to social justice in recent years, which has increased the demand for
fair trade coffee
. Fair trade is primarily focused on improving the lives and business of coffee producers by guaranteeing their fair pay and ethical treatment. Coffee consumers have been looking for this certification more often when purchasing their coffee grounds and beverages in order to support the
fair trade standard.
Sustainably Grown
With concerns for the Earth and warming temperatures, customers have been seeking out coffee beans that have been sustainably grown. This means that the coffee trees must be grown organically and without causing deforestation, land erosion, or water erosion. The support of sustainable growers has been increasing steadily over the past few years and is projected to keep increasing.
Specialty Drinks
In addition to the larger selection of coffee beans to choose from, a growing trend in the coffee industry is a greater variety of coffee drinks and flavored beverages. Now, when you go to a coffee shop, there are dozens of drinks to choose from, ranging from iced beverages to coffee shakes to classic options. Here are some new types of specialty drinks that are going to be popular in 2019:
Cold Brew Coffee and Drinks
Cold brew coffee is stronger than traditionally brewed coffee while also cutting down a lot of the bitter and acidic flavors. As an added bonus, cold brew coffee is easy to make and prepare in bulk, which makes it attractive for restaurants and coffee shops. Because the bitterness and acidity are reduced, additional ingredients can be added to produce new and different flavors of cold brew. Products like cold brew sodas may also begin to appear in coffee shops and store shelves in 2019.
Nitro Coffee
Nitro coffee is a cool new trend that branched out of the craft brewing craze. It's a specialty drink that involves infusing coffee with nitrogen gas. The result is a rich and creamy texture as well as carbonation that is similar to porters and stouts, which are also pumped with nitrogen. An added benefit of nitro coffee is that it is very strong. Many companies now sell it in cans that you can find in grocery stores and gas stations, making it much more portable. We expect this trend to increase in popularity in the year to come.
Buttered Coffee
Following new dietary trends, buttered coffee has stepped into the forefront of what's new in the coffee industry. Buttered coffee includes just a little bit of butter or coconut milk as a vehicle for healthy fats. This is especially popular in the Keto diet. The butter helps give the coffee drinker an energy boost without the typical caffeine crash while also keeping them full for longer.
Coffee Cocktails
You won't necessarily see this coffee trend in a cafe, but you might see it pop up in a bar or restaurant near you. Coffee cocktails are appearing on various menus for a fun twist to the traditional drink. Some options you might see are espresso martinis, Irish coffees, cold brew gimlets, flat white martinis, and even black coffee lagers.
Non-Dairy Milk
Non-dairy milk variations have grown in popularity over the last couple of years and have recently starting impacting coffee trends. We expect to see a surge of
non-dairy milk variations offered in local cafes
. Soy, lactose-free or almond milk are pretty well established, but in 2019 options like cashew, oat, rice, coconut, and macadamia milk may take center stage as substitutes for lattes and other coffee beverages.
Because of the importance of coffee in our culture and its prevalence in foodservice, it's important that restaurant owners and operators keep up with what's current. We expect that 2019 will be a big year for the coffee industry as younger generations start to discover coffee, people demand access for higher-quality beans, and coffee shops expand their menu and try out new interesting techniques.
Originally seen here:
https://www.webstaurantstore.com/blog/2356/top-coffee-trends.html